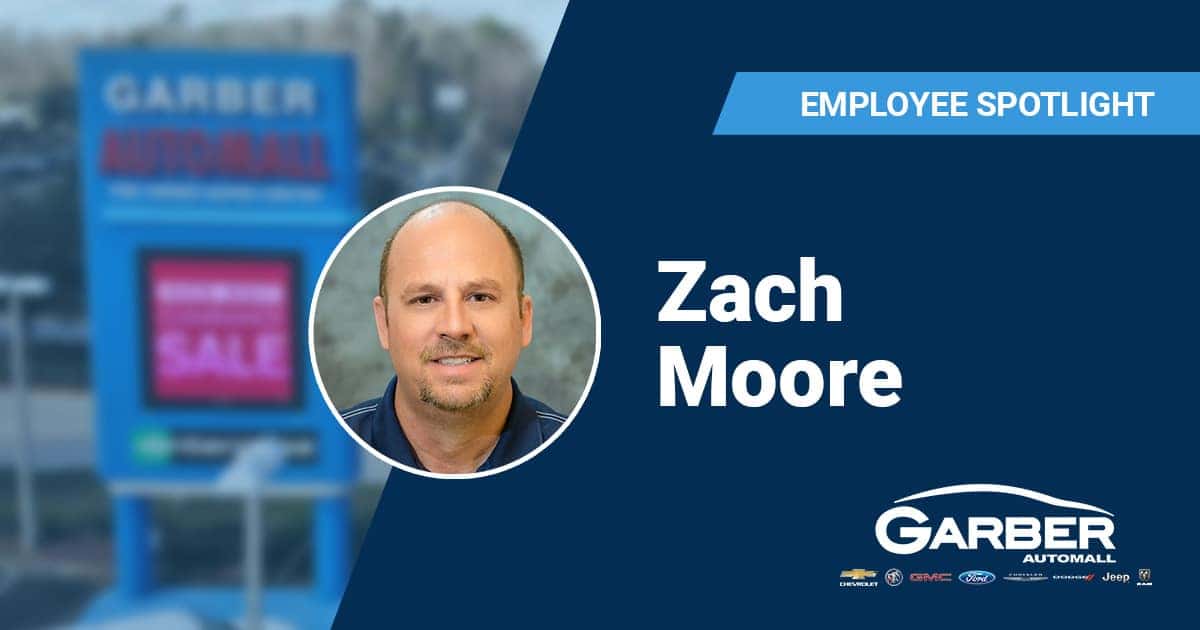 The stage lights flashed across faces in the crowd.
Guitar twangs and drum beats echoed in the air. Musical guests were poised and ready to put on a show: acts like country artists Scotty McCreery and John Michael Montgomery and 90s icon Vanilla Ice.
The Clay County fair in Green Cove Springs, Florida, is a multi-million-dollar fair: eight days of live concerts, truck and tractor pulls, and more.
It's also right down the road from Garber Automall.
Zach Moore — general sales manager at Garber Automall — has a hand in it all. He volunteers as the chairman of the fair and books the entertainment. Garber is the sponsor for the VIP area of the stage.
"Garber allows me the time to participate in this role and promote and book the main acts for the entertainment stage," Zach said. "It's been very cool to be a part of the community in this way. Garber's presence is all over this fair. It's just one of the many ways we support our community."
But let's back up a bit. There's earlier chapters we should cover in Zach's story that got him to the fair, and most importantly, a fulfilling 19+ years with Garber.
Family Time
What brought Zach to Garber? The want  — no, the need — for family time.
He worked for a large public dealer group and then another dealership before he joined the Garber team.
"I came to Garber because I had a young son — he was 3 or 4 at the time — and I hadn't gotten to spend a lot of time with him. The company I was working for was located across town, so I would get up before my son woke up and come home after he went to bed because we were expected to work bell to bell. There'd be five days where I didn't see him."
Once he interviewed with Garber, he knew he had found the culture and life balance he was looking for.
"When I started at Garber, it was immediately different, in a good way," he said. "Garber offers a lifestyle that prioritizes family. That hasn't changed in the 19 years I've worked for this company."
Throughout his career, Zach has worn many hats in different areas at the Green Cove Springs dealership, including: finance at Ford, Ford sales desk, used car sales desk, GM store sales desk, used cars sales desk and used car director. He is now the General Sales Manager at Garber Automall.
"Garber offered that balance to me right from the start, even in the first interview I had to get hired on," he said. "It doesn't always come true with other employers, but with Garber, it did. Garber presented me with a relaxed schedule. When my son had a football game, I could go watch and come back. It was a big deal."
He said by making the switch to Garber, his relationship with his family – especially his son – changed for the better.  
"Garber allowed me to have a personal path and life," he said. "Garber helped me build my relationship with my son. After I started working for Garber, we became a lot closer as time went on. I was able to bond with him a lot more than I would have if I had worked somewhere else."
One for All, All for One
Zach's relationship with his family wasn't the only thing that changed once he started working for Garber.
His attitude did, too.
"Back when I first started, I had an attitude of 'all for one' instead of 'one for all,'" he explained. "Now I want everyone on the same team. My empathy has gone from zero to 100: understanding people and their lives and having the desire to help them grow and become leaders. I didn't have that desire when I was young in my career. Today, I want everyone to band and grow together."
Zach saw the "band together" mentality come to life on a new level when one of the Automall team members faced a difficult family situation.
"One of our employees — he's worked with me since he was 15 — faced a low point in his life when his daughter was diagnosed with neurofibromatosis [or NF: a condition that causes tumors to grow throughout the body]. She passed away during his time working with us."
Zach said a silver lining to the devastating situation was watching the team rally together to show support to one of their own.
"The team raised money and we gave him a summer off to spend his time with his daughter after she was diagnosed, since the decline was pretty rapid," he said. "To watch the team really surround him and give him and his family support and love was incredible. It's a sad memory, but it was also a good memory because of the spirit that came through. He was the best sales person on the floor, and he still works here as our finance manager at Ford and Chrysler.
That support continues to this day.
"Every year, we celebrate his daughter on National Neurofibromatosis Day by wearing blue," he said. "She is remembered here. When that time comes around on the anniversary of when she passed, we make sure that he gets time off to spend with his family."
In regards to his own personal journey, Zach said that without Garber, his career (and life quality) would have taken a different turn.  
"I'm not sure what my life would have looked like if I hadn't found Garber," he said. "Honestly? I don't think I would still be in the car business, even though I love the car business. But luckily, Garber allows me to combine my love for the car business AND my family. Garber allows me to enjoy my life."
FAST FIVE

What was your first job? Like many people my age, I mowed lawns when I was 13 or 14. Then I was a door hanger for a local pizza place in town. The pizza places would make door hangers to hang ads on, and we would go through and hang on every single door in the neighborhood.

What are three things you can't live without (aside from food, water, air…)? Family is absolutely the most important thing to me: my two kids, my wife and our extended family. I couldn't do life without them. On a lesser heartfelt note, I'm a beach guy. I couldn't live far from the beach. My third thing is sports. I love sports: football, hockey, baseball, volleyball. You get to feel the pain and feel the excitement with the team.

What is something people would be surprised to know about you? I'm a pretty open book, so I don't think anyone would have any real surprises about me.

Got it. How about a favorite hobby then? I like to do stuff around the house, like home remodeling projects. It allows me to disconnect mentally. I also like to surf fish, which is fishing from the beach. We catch pompano, snapper, yellow tail, sting rays. It's fun.

What was the best piece of advice you've been given, and who gave it to you? My father told me, 'If you're going to do something, don't go in halfway. Commit to doing it the best you can.' Do it right or just don't do it.