See the Updates to Your Favorite Work Vans: 2019 Ram ProMaster, ProMaster City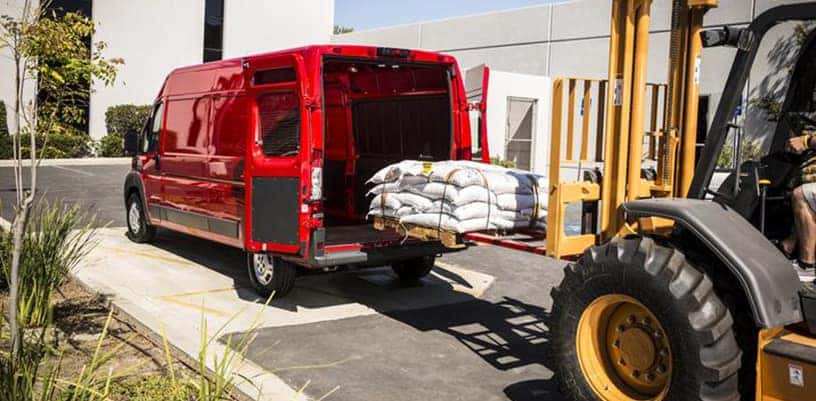 Get ready to upgrade your business with the 2019 Ram ProMaster and ProMaster City. These refreshed vans will adopt new styles that mirror the muscle and prowess of the Ram truck lineup and offer continuity across the whole Ram lineup. The interiors will get additional tech to help you maintain your fleet and make collaboration easier, and you'll still enjoy the same great Ram capability.
Fiat Chrysler designers will remaster the 2019 Ram ProMaster and ProMaster City with a fresh grille that will feature "RAM" in prominent letters. Updates include a bolder front fascia with revised black bumpers, optional black steel wheels, new side-panel options, optional polycarbonate side windows on high-roof models, and optional steel grates on the low-roof models' rear windows. Inside, these will be available motion-sensing LED lights available for the cabin.
Also shared between Ram ProMaster and ProMaster City are additional fleet-friendly technologies, including telematics. Ram Telematics, powered by Verizon Connect, tracks vehicle and driver behavior data to help companies save money on fuel, improve route efficiency, and promote safe driving. This new system also offers real-time vehicle diagnostics and performance data.
Ram will also expand the options on the mid-range wheelbase to allow companies to tailor their ProMaster to their needs. Previously, companies could only get the 136-inch wheelbase with the ProMaster 1500 or the high-roof ProMaster 2500. In 2019, Ram allows companies to pair the 136-inch wheelbase with the low- and high-roof variants of the heavier-duty ProMaster 2500 and ProMaster 3500 to your chosen 136-inch wheelbase. The standard 118-inch and extended 159-inch wheelbases will still be available.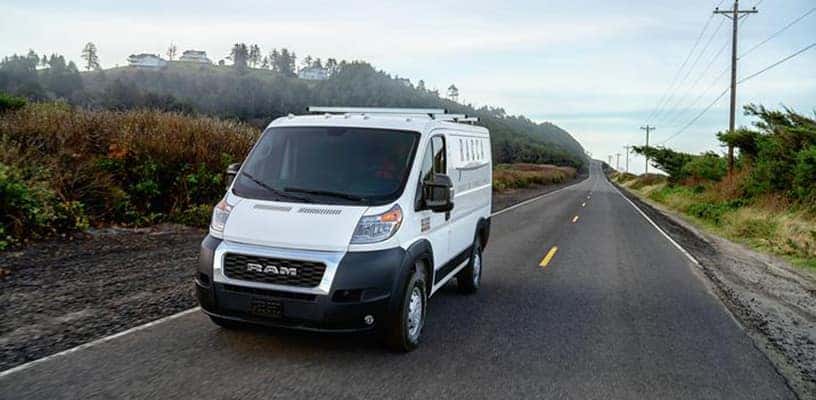 The 2019 Ram ProMaster boasts a standard 3.6-liter V-6 engine that produces 280 horses and pairs with a six-speed automatic transmission. This powertrain ships the power to the front wheels to help reduces weight and complexity. This also keeps the cargo-load-floor height and step-in height low, making it easier to load and unload. The unique platform also helps in snow and rain because the weight on the front wheels helps enhance traction. You can also make great use of this flat cargo floor with the Ram ProMaster's best-in-class 4,680-pound payload capacity.
The upfitter-friendly technology for Ram ProMaster includes a Vehicle System Interface Module with 13 inputs and 41 outputs. The VSIM feature gives upfitters quick and reliable connections to vehicle systems.
The 2019 Ram ProMaster City comes standard with a 2.4-liter four-cylinder engine that turns out 178 horsepower and 174 pound-feet of torque. This engines pairs with an exclusive nine-speed automatic transmission. This van delivers best-in-class fuel economy at 28 mpg highway, horsepower, and torque with the standard engine.
The 2019 Ram ProMaster and ProMaster City go on sale later this year. However, if you're ready to upgrade your business' transportation today, stop by to test drive any of our 2018 Ram vans. Our team is ready to help you find the trim and model that matches your needs and budget. See our online inventory now.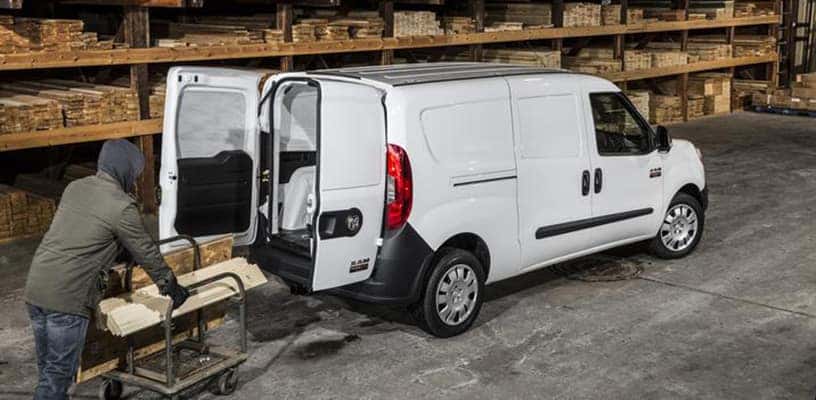 Comments
comments